Early Booking
Save time and money by booking early your sailing boat!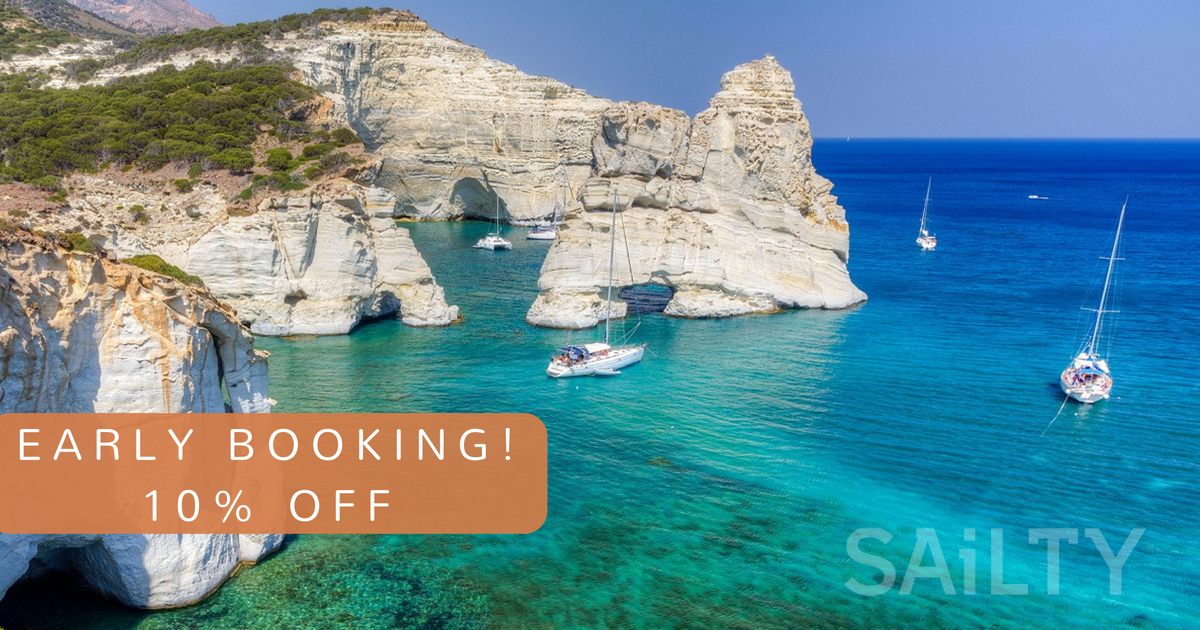 ---
Send us a quote and make now the best choice for your summer holidays in Greek islands! Early booking benefits are well known:
Make your research and start planning wisely your sailing trips!
Save yourself some stress, since there is nothing to worry about "high season prices" and "last minute available yachts"!
Have the time to arrange all the check in procedure and the super market list!
AND IT GETS BETTER!
 2 week charters get 5% additional discount! Read more in "FAQ  Coupons and Discount"
---
Just inquire a yacht from our fleet   or   fill the form below to get a salty offer today!!
[contact-form-7 id="242″ title="Early booking"]
The Salty Sailing Experience starts with SAiLTY!