Alimos Marina (Kalamaki)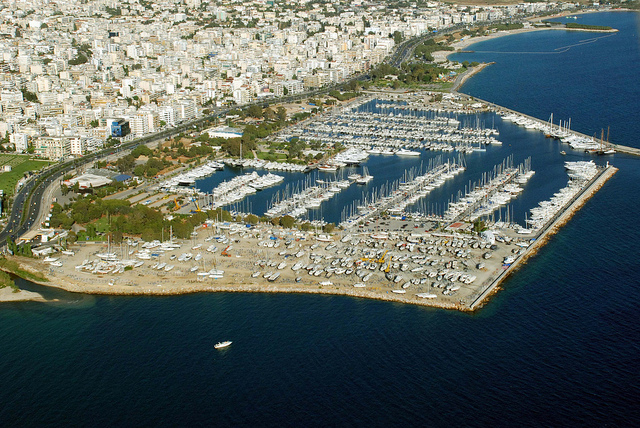 Entrance coordinates : East: 23º 42′ 03" – North: 37º 54′ 68"
Alimos Marina is one of the largest marinas in Greece with a 1000 permanent positions. The Marina is located South West of Athens 15 Km from the city center, 8 Km South of Piraeus port and 30 km from El. Venizelos International Airport. It is served by a dense transportation network of Trams, Buses and Taxis, with stations 500 meters from the Marina.
For most part of the year the winds in the area have Northern direction with seasonally varied strength ranging normally up to 6 Beaufort maximum.
The marina has around 1000 places for servicing cruise boats and yachts up to 40 meters long. The maximum depth of the Marina is 6.5 meters.
The services available in the Marina include:
Entrance Lights for safe navigation
Electricity supply
Water supply
Refueling services
Able Car Parking in several places around the Marina
2 Restaurants-Bars
VHF Communication (Channel 71)
First Aid provisions
Security and PIR automatic lights around the Marina.
Services available in the vicinity of the Marina include:
Banks
Restaurants and Bars
Rent a car
Pharmacy, hairdressing, laundry, etc
The Marina is located close to Athens city center offering all the conveniences of the city. However, 700 meters from the Marina there is also a large local market for shopping.